Presentation
CliQuez ici pour la version francaise
Welcome !
Natural Élégance.net, along with Talenspotting.com, organizes the project "A Bracelet for the Unicef". As you may know, Ewan is a very active ambassador for the organisation. From "Long Way Round" to the newest campaign against AIDS and his recent trip to Malawi, he invests himself with all his heart!
The aim of the project is to raise funds for the Unicef and make Mr McGregor fans happy with a lovely bracelet signed by their favourite actor. So, we bring to you the "Hope, Hope, Hope" bracelet, sponsored by the handsome Scot! It is a good way to show our passion for the actor as well as the interest to the cause he defends, don't you think?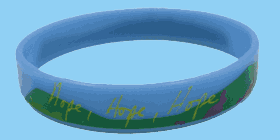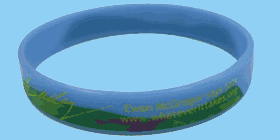 ExplAINATION
Once your orderis confirmed, send us an email, and don't forget to tell us how many bracelets you ordered. Your name will be added in the "Donations" section and the total amount of your purchase will be added to the "Funds for the unicef" section.
donations
• Sandrine : 2 bracelets
• Anya : 1 bracelet
• Corinne : 2 bracelets
Funds for the Unicef : 22,60 euros
Support
Sponsor
Link this URL: http://naturalelegance.free.fr/unicef/index_english.htm




Save the button on your own server please.
Part of Natural Elegance. &copy 2006